30 Dec 2022 | ESLteachers
Hong Kong is a fantastic hub for travel enthusiasts who want to explore different parts of Asia on a budget. With so many destinations within easy reach, it can be challenging to decide where to go. To help you plan your next adventure, here are the top 5 cheap places to travel to from Hong Kong.
 1. Bangkok, Thailand
Bangkok is a city that has something for everyone, from mouth-watering street food and bustling markets to stunning temples and vibrant nightlife. With plenty of affordable accommodation options and a variety of cheap transportation options, Bangkok is an excellent destination for budget travellers.
There are an abundance of sights to see, including but not limited to the Grand Palace, Wat Arun, and Wat Phra Kaew. Don't miss out on the city's incredible street food scene and bustling night markets. The Chatuchak Weekend Market is a must-visit for bargain hunters, offering everything from clothing and accessories to vintage items and antiques.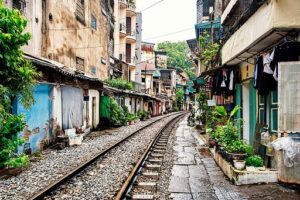 2. Hanoi, Vietnam
Hanoi, the capital of Vietnam, is a charming city with a fascinating history and rich culture. With its stunning architecture, beautiful parks, and lively street markets, Hanoi is a city that is well worth exploring.
Take a stroll around Hoan Kiem Lake and explore the bustling Old Quarter. Visit the Temple of Literature and the Ho Chi Minh Mausoleum to learn about the country's history. Hanoi's food scene is superb, and no trip to Vietnam is complete without trying the world famous Pho soup.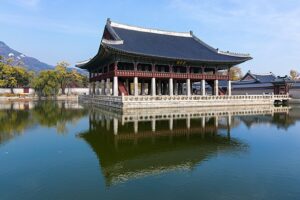 3. Seoul, South Korea
Seoul is a vibrant city that combines modern architecture and technology with ancient traditions and culture. The city is known for its beautiful palaces, excellent street food, and lively nightlife.
An essential trip is Gyeongbokgung Palace, the largest and most beautiful of the city's five grand palaces. Explore the trendy Gangnam district and Myeong-dong shopping area. Getting stuck into the city's amazing street food, including bibimbap, Korean fried chicken, and tteokbokki is an absolute must for any foodie.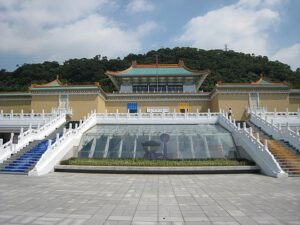 4. Taipei, Taiwan
Taipei is a great destination to travel to from Hong Kong. The city is known for its excellent street food, friendly people, and stunning scenery. Taipei is also home to some of the most beautiful temples in Asia.
When you're in Taipei, make sure to visit the famous Taipei 101 building, the National Palace Museum, and the Longshan Temple. Explore the bustling night markets and indulge in some delicious street food, including stinky tofu, bubble tea, and pineapple cakes.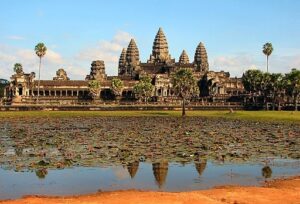 5. Siem Reap, Cambodia
Siem Reap is a city in Cambodia that is home to the world-famous Angkor Wat temple complex, one of the most significant archaeological sites in Southeast Asia. Siem Reap is a great destination for budget travellers, with affordable accommodation and plenty of cheap transportation options. Make sure to explore the incredible Angkor Wat temple complex and the nearby temples, including Bayon and Ta Prohm. Take a stroll around the old town and visit the Angkor Night Market. Don't miss out on trying the local cuisine, including fish amok and Khmer curry.
Hong Kong is an excellent starting point for exploring some of the best destinations in Asia on a budget. With so many cheap travel options available, you can easily plan a fantastic trip somewhere amazing. Remember to plan ahead, do your research, and stay safe while exploring these beautiful and exciting destinations.