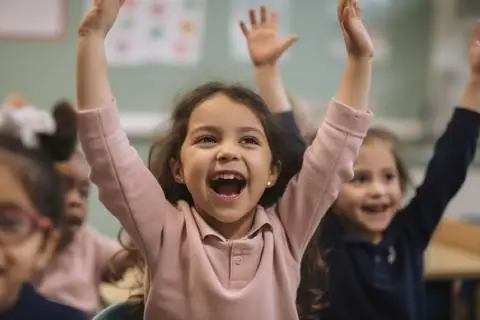 Total Physical Response (TPR): Practical Tips for ESL teachers
18 Sep 2023 | ESLteachers
Total Physical Response (TPR) is a powerful ESL teaching technique that help beginners master a new language. TPR aligns seamlessly with Second Language Acquisition (SLA) theory, making it an effective tool for language learning.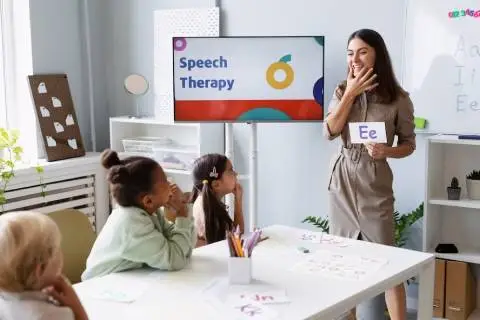 ESL Teaching Framework: Harness the Power of Second Language Acquisition Theory
22 Aug 2023 | ESLteachers
Two powerful techniques that align seamlessly with the SLA teaching model are Circling and Personalized Questions and Answers (PQA). In this blog, we will explore how these techniques contribute to SLA learning and provide practical examples of how to apply them effectively in ESL classrooms.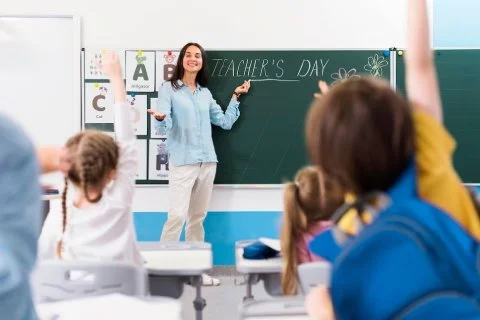 Circling and PQA: Empowering ESL Learners with Second Language Acquisition Techniques
14 Jun 2023 | ESLteachers
Two powerful techniques that align seamlessly with the SLA teaching model are Circling and Personalized Questions and Answers (PQA). In this blog, we will explore how these techniques contribute to SLA learning and provide practical examples of how to apply them effectively in ESL classrooms.
Effective Classroom Management for ESL Teachers: Practical Tips and Procedures
16 Jul 2023 | ESLteachers
Effective classroom management is the cornerstone of a successful ESL teaching experience. When students feel safe, engaged, and supported, their language learning journey becomes more enjoyable and productive. In this blog, we will provide you with practical, specific classroom management tips and procedures tailored to ESL teaching. Classroom Management Tips and Procedures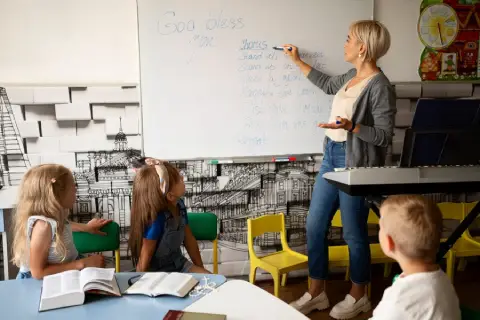 Smooth Sailing: Mastering Classroom Procedures for Effective Teaching
22 Jun 2023 | ESLteachers
Effective classroom procedures are the invisible hands that guide a classroom, ensuring that it runs like a well-oiled machine. When teachers establish and consistently enforce clear procedures, students feel more at ease, and learning becomes more efficient. In this blog post, we will explore the importance of classroom procedures and provide practical guidance on how to develop and implement them effectively. Whether you're a new teacher seeking guidance or a seasoned educator looking to refresh your classroom management, these insights will help you create a more organized and productive learning environment.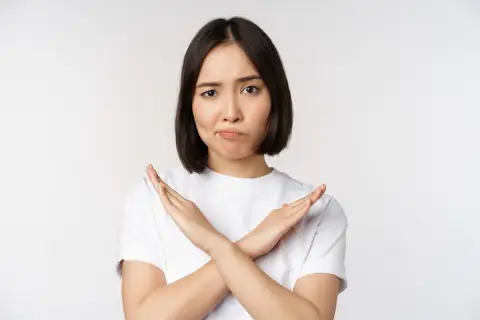 Avoiding Common Pitfalls: Mistakes ESL Teachers Should Steer Clear Of
24 May 2023 | ESLteachers
Teaching English as a Second Language (ESL) is a rewarding profession that comes with its unique set of challenges. In this blog post, we'll explore some common ESL teaching mistakes you should be aware of and provide insights on how to avoid them. Whether you're a new ESL teacher or an experienced one, recognizing these pitfalls can help you become a more effective educator.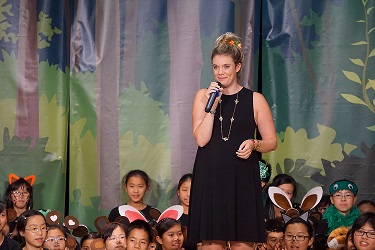 Post-COVID Hong Kong: A Great Time to be an ESL (EFL) Teacher
3 Apr 2023 | ESLteachers
The COVID-19 pandemic has affected the world in many ways, including the job market. However, as the world starts to recover, new opportunities arise. Hong Kong is no exception, and it is a great time to consider becoming an ESL teacher in this bustling city.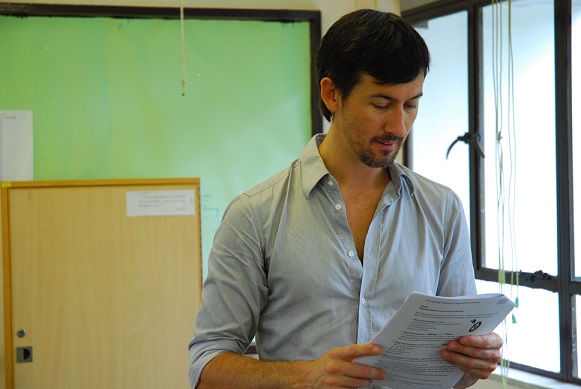 Getting Ready to Teach in Hong Kong. What Do I Need to Know
22 Mar 2023 | ESLteachers
If you're getting ready to teach in Hong Kong, there are a few things you need to know to make your transition to teaching in this vibrant city as smooth as possible.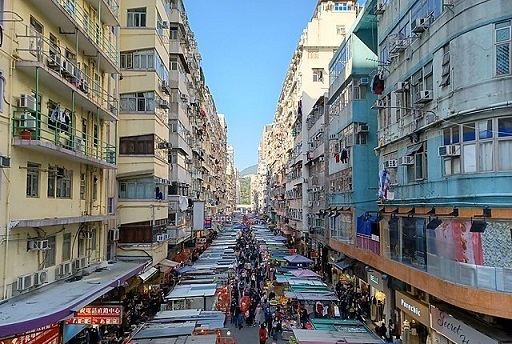 Dealing With Culture Shock in Hong Kong
28 Feb 2023 | ESLteachers
Culture shock can be a common experience when moving to a new country, especially one as unique and different as Hong Kong. Here are some tips on how to deal with culture shock in Hong Kong: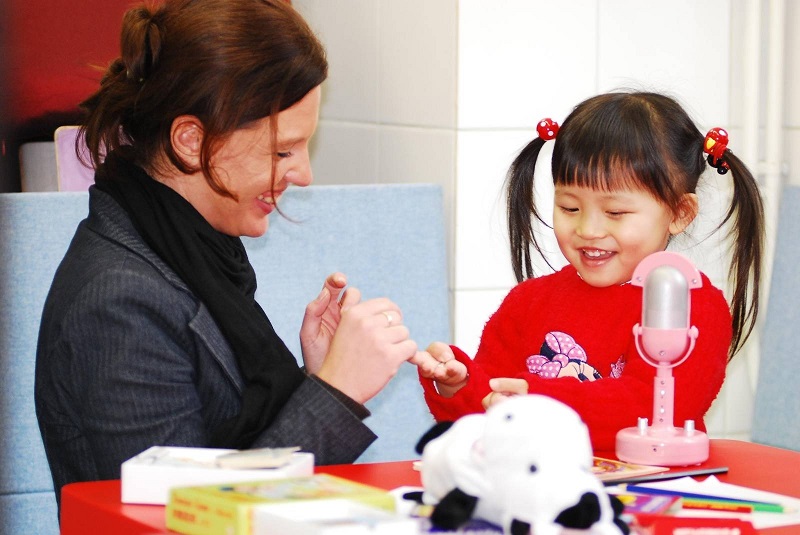 Creative Ways for ESL Teachers to Encourage Engagement and Student Participation
20 Feb 2023 | ESLteachers
As a new English as a Second Language (ESL) teacher in Hong Kong, it's not uncommon to face challenges in encouraging student engagement and participation in the classroom. However, with a few creative approaches, you can create an interactive and engaging learning environment for your students.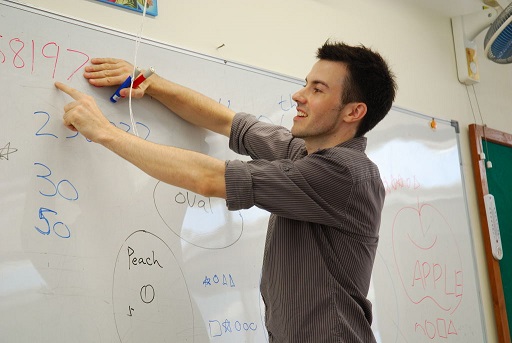 Is Teaching for You? Here Are Some Things to Consider
30 Jan 2023 | ESLteachers
Being an EFL teacher can be a rewarding experience for those who enjoy working with people from different cultures, have a passion for language and education, and a desire to make a positive impact on the lives of their students. EFL teachers have the opportunity to help students improve their language skills, broaden their perspectives, and achieve their goals.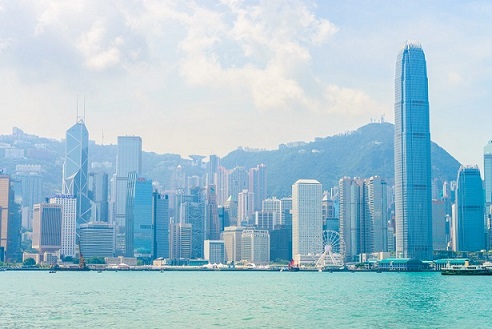 Why Hong Kong is the Ideal Destination for English Language Teachers: Endless Opportunities
5 Jan 2023 | ESLteachers
As an English teacher, you seek new adventures and growth in your career. Hong Kong offers the perfect opportunity for you! With a high demand for English education and a dynamic international community, there are countless reasons why now is the right time to pursue your teaching journey in Hong Kong.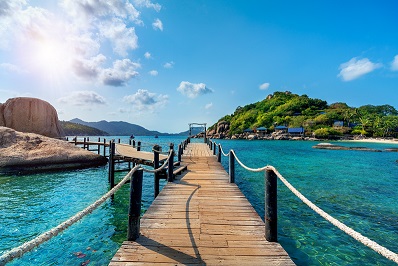 Best Budget Places to Travel to From Hong Kong
30 Dec 2022 | ESLteachers
Hong Kong is a fantastic hub for travel enthusiasts who want to explore different parts of Asia on a budget. With so many destinations within easy reach, it can be challenging to decide where to go. To help you plan your next adventure, here are the top 5 cheap places to travel to from Hong Kong.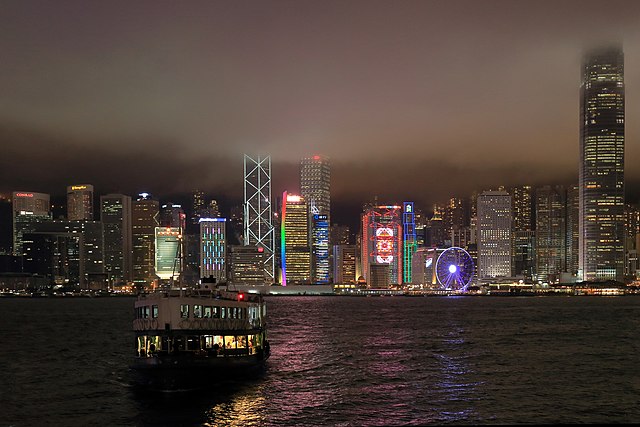 Why Hong Kong is A world Class Place to Live
10 Oct 2022 | ESLteachers
Hong Kong is one of the most vibrant and exciting cities in the world. With its stunning skyline, bustling streets, and mouth-watering food scene, it's no wonder that this city is a popular destination for travellers and expats alike. But what makes Hong Kong truly special is its world-class quality of life. In this blog post, we will explore some of the reasons why Hong Kong is an excellent place to call home.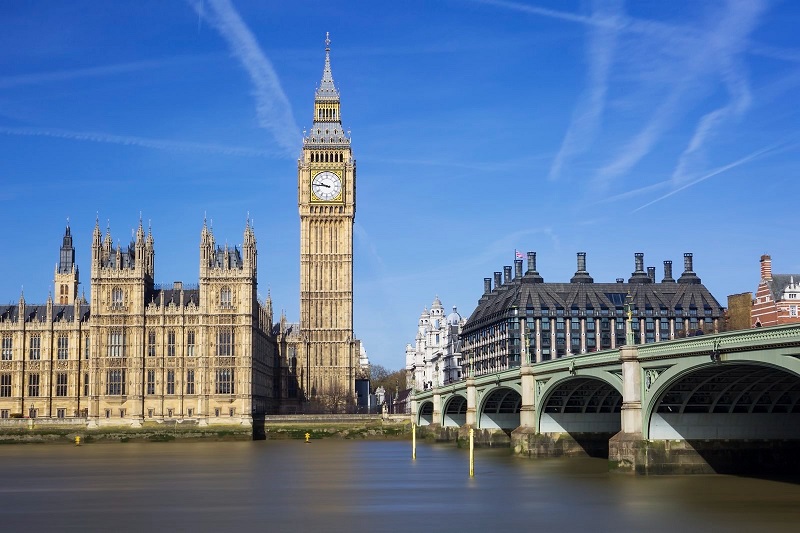 Differences Between the UK and Hong Kong Educational Systems
9 Sep 2022 | ESLteachers
As a UK English teacher in Hong Kong, there may be several cultural differences and challenges you may face in the classroom. Here are some of the cultural differences you may encounter, along with suggestions on how to address them:
How to Accommodate Students with Special Educational Needs in The Classroom and Help Them Reach Their Potential
18 Aug 2022 | ESLteachers
Hong Kong has an integrated education system, in which students with special educational needs (SEN) are integrated into mainstream schools as much as possible, thus it is highly likely you will be teaching some students who have special educational needs.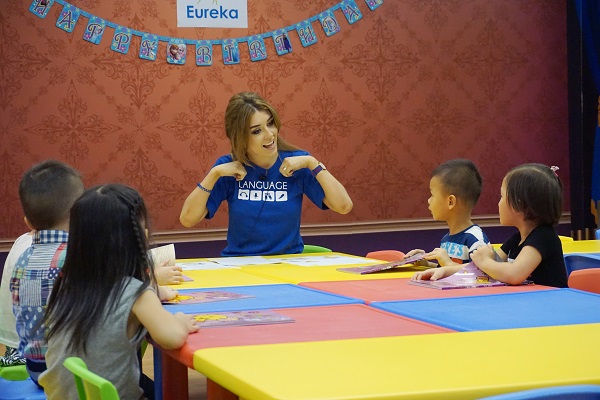 How to Help Students to Neutralise Their Accent
5 Aug 2022 | ESLteachers
People want to reduce their native accents for a number of reasons. Whether it is for clarity and comprehension, professional advancement or just to sound more international, speaking in a neutral accent can be the holy grail for many ESL learners. In this article, we look at common pronunciation mistakes Hong Kongers make and how teachers can help students to neutralise their accent.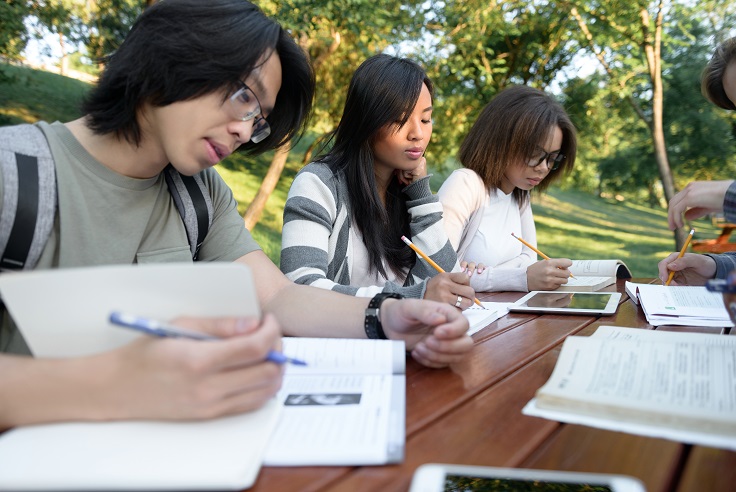 Why Fresh Graduates Should Consider Becoming a NET Teacher in Hong Kong
21 Jul 2022 | ESLteachers
Graduating from university can be both exciting and daunting. On one hand, you have accomplished a significant milestone in your life and are ready to move on to the next chapter. On the other hand, you may be feeling unsure about what your next step should be. If you are looking for a fulfilling career that allows you to travel, learn about different cultures, and make a positive impact on people's lives, then becoming an English teacher in Hong Kong may be the perfect choice for you.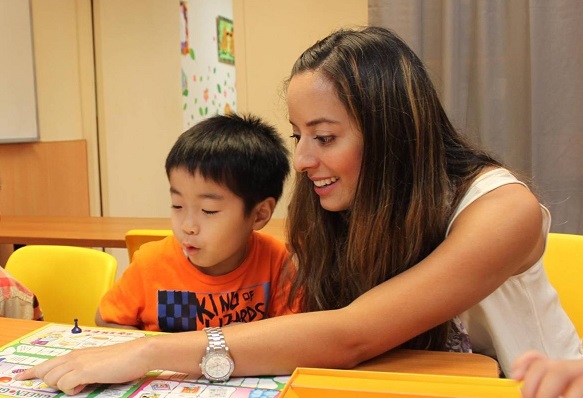 Tips for New ESL Teachers in Hong Kong
12 Jul 2022 | ESLteachers
As someone who has spent a lot of time travelling the world and experiencing different cultures, I've come to appreciate the beauty of language and how it can be both a bridge and a barrier between people. And that's especially true in a place like Hong Kong, where the pace of life is fast and the culture is unique.
Fun Games for ESL Students to Liven Up Your Classroom
30 Jun 2022 | ESLteachers
As an ESL teacher, you're no stranger to the difficulties of keeping your students engaged, especially when the material becomes repetitive or dry. The truth is, learning a new language can be challenging and monotonous, but that doesn't mean the classroom has to be.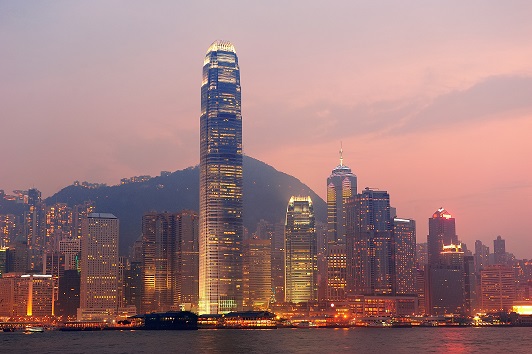 Five Things You Didn't Know About Hong Kong
26 Jun 2022 | ESLteachers
Hong Kong is one of the worlds best cities, known for its vibrant nightlife, legendary food scene and stunning skyline but there are many things that people don't know about this fantastic city. In this blog, we'll look at 5 things that you probably didn't know about Hong Kong.
Teaching Idioms to ESL Students
31 May 2022 | ESLteachers
Idioms are not just limited to native English speakers. English as a Second Language (ESL) students from all over the world are eager to learn the nuances of the language, including the use of idioms. However, teaching idioms to ESL students can often be a challenging task for teachers. In this article, we explore how teachers can effectively teach idioms to ESL students.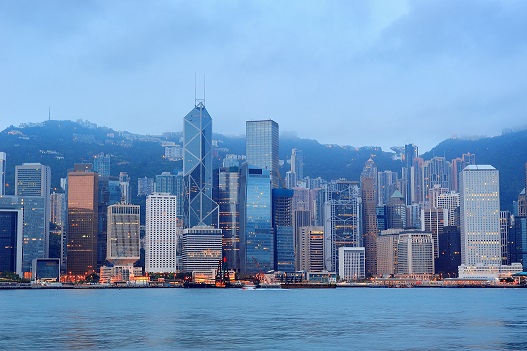 Top 10 Things to See and Do in Hong Kong
16 May 2022 | ESLteachers
Hong Kong is a city that has long captured the imaginations of travellers and adventurers from around the world. Known for its breathtaking skyline, delicious cuisine, and unique blend of Eastern and Western cultures, Hong Kong is a destination that truly has something for everyone. In this post, we'll be taking a closer look at the top 10 things to see and do in Hong Kong, so get ready to discover the very best of this amazing city.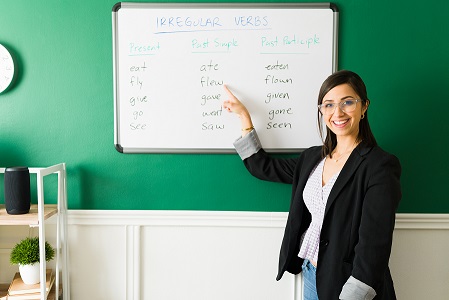 Teaching Tenses to ESL Students
23 Apr 2022 | ESLteachers
Tenses are a tough skill to master for ESL students. Even high level ESL speakers and learners have difficulties with tenses and often get confused or make elementary mistakes. This blog covers some of the best ways to teach tenses and elevate your ESL classroom.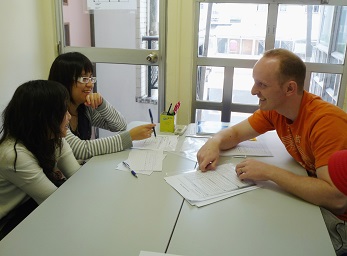 How to Teach The "th" Sound: A Guide to Clarity and Precision
10 Mar 2022 | ESLteachers
As anyone who has ever struggled to master a foreign language knows, the sounds we take for granted in our native tongues can be a formidable challenge when it comes to pronunciation. But one sound in particular, the "th" sound, seems to be the bane of many English language learners, and it is often the source of much frustration and embarrassment. However, with the right methods and some patience, this sound can be taught effectively.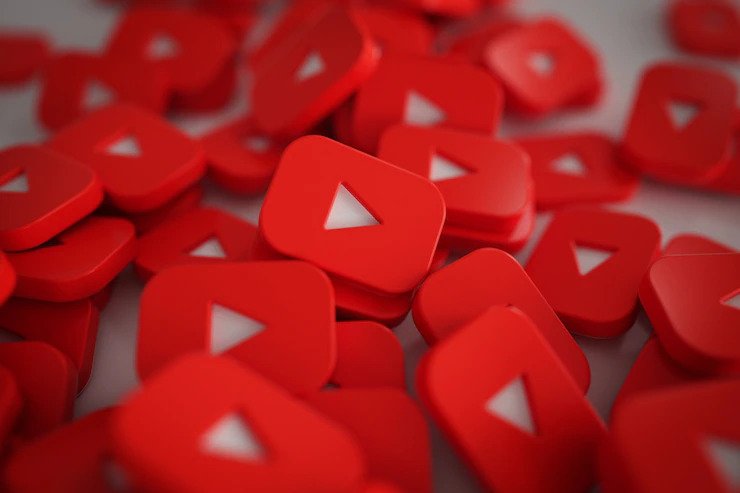 Learning Cantonese through YouTube
4 Feb 2022 | ESLteachers
Like learning any language, immersing yourself in it and surrounding yourself with native speakers is the key to mastery. In a place like Hong Kong, however, you might struggle to find someone to help you practice, when so many people are fluent in English. If you find yourself in this situation there's always one place you can turn to—the internet!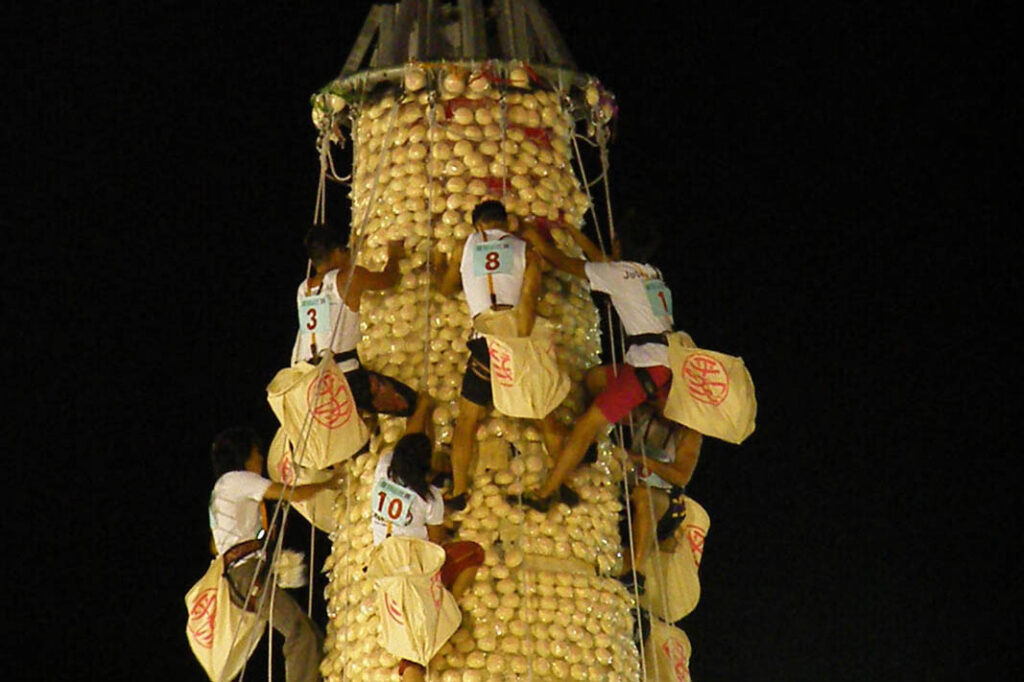 5 Unusual Sports Events in Hong Kong
25 Jan 2022 | ESLteachers
If you're new to Hong Kong, you may be surprised to learn about some of the rather unusual sports events that many local residents take part in. As you immerse yourself into the culture of Hong Kong, why not stay active by giving these events a go? We've compiled a list of five sporting activities that will pique your interest for sure. Even if you're not a sporty person, you certainly wouldn't want to miss these events!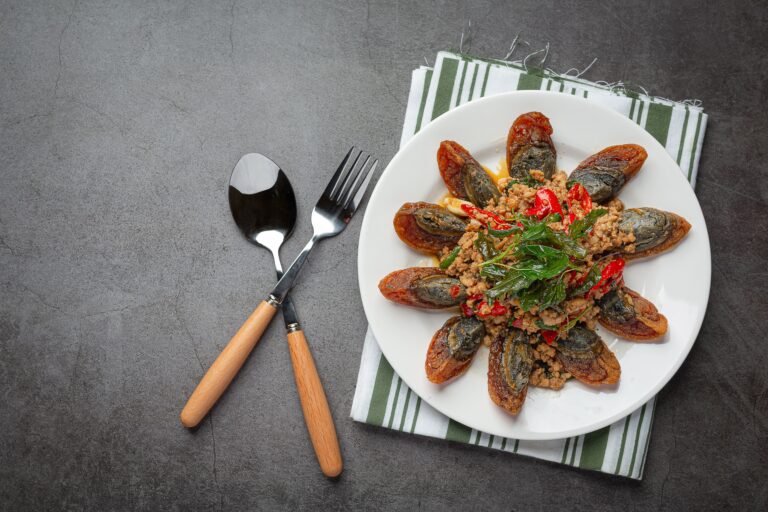 Weird but Wonderful: 5 Unusual Dishes to Try in Hong Kong
8 Jan 2022 | ESLteachers
Often dubbed as a food paradise, Hong Kong is home to an envious range of world-famous local delicacies. While many of these dishes suit the popular palate, there are also plenty of unusual ones that are more of an acquired taste. Today, let's be adventurous and explore some of the weirdest yet wonderful food that you can find in the city.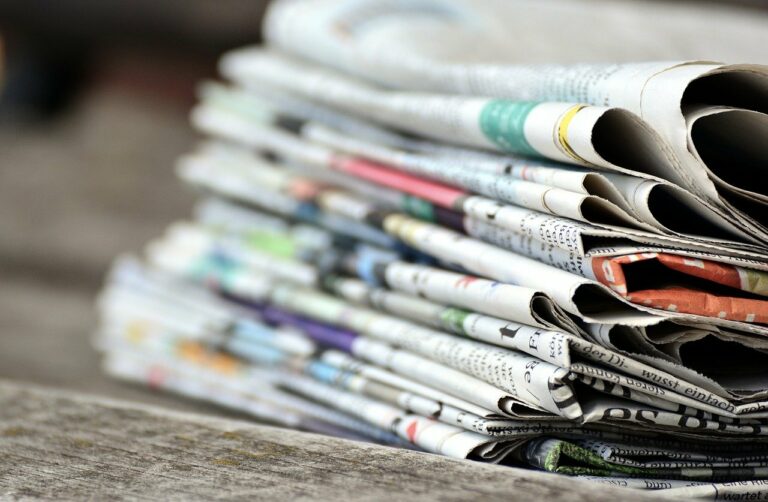 English Newspapers in Hong Kong
10 Nov 2021 | ESLteachers
As a bilingual city, Hong Kong isn't short of English-language newspapers. Local English newspapers do not only allow NETs in Hong Kong to catch up with current affairs in the city, but also provide good materials for teaching resources.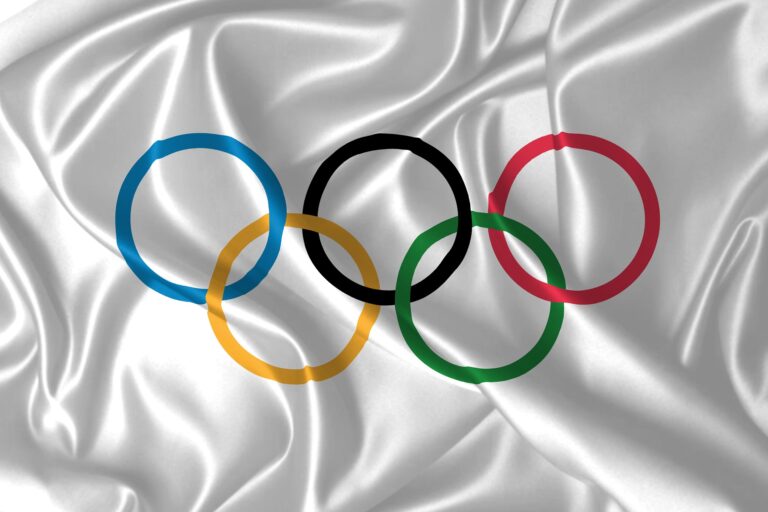 Get to Know Hong Kong's Amazing Olympians
7 Oct 2020 | ESLteachers
This year in Tokyo, Team Hong Kong played its best Olympics Games in history, snatching a total of six medals, including one gold, two silvers and three bronzes. As we celebrate the city's long-awaited Olympic victories, let's get to know more about some of Hong Kong's top athletes!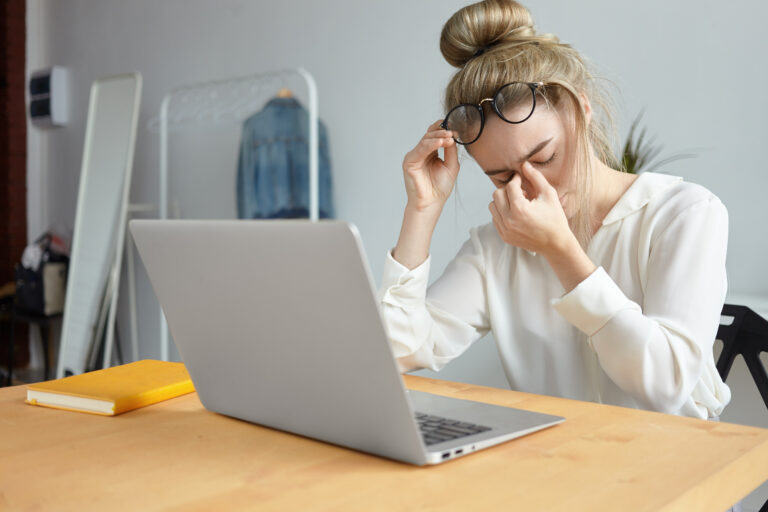 Industry News: China's Tuition Ban Diminishes Demand for ESL Teachers, but Hong Kong is Not Affected
7 Sep 2021 | ESLteachers
The education industry in China has long been hyper-competitive, allowing 'cram schools' and tuition centres in the private sector to flourish for many years. Language training, which has provided substantial job opportunities for ESL/TEFL teachers, was one of the fastest-growing and most lucrative segments in the tutoring scene in China.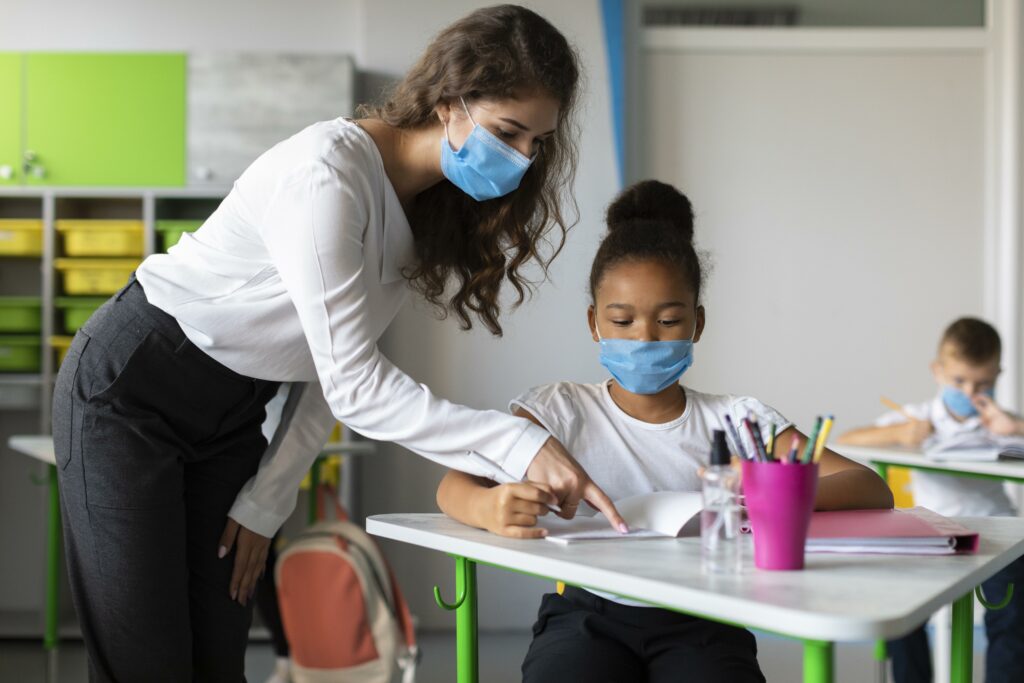 Teaching Abroad in a Post-Covid World: Why Hong Kong is a Great Destination to Consider
10 Aug 2021 | ESLteachers
As Covid-19 and its aftermath continue to ravage some parts of the world, a few places have managed to keep the virus under control and see the light at the end of the tunnel. Hong Kong is one of the locations where normality has largely resumed,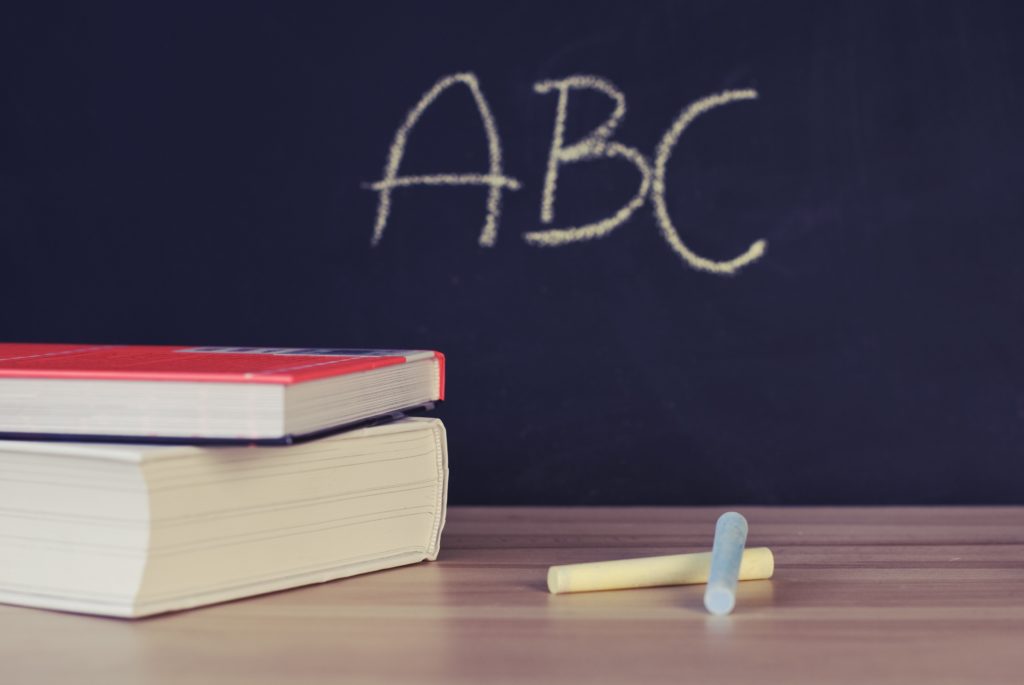 Language Center or School?
16 Jan 2020 | Theo
Teaching is an enriching experience. Regardless of the way you teach, each one comes with its own unique set of pros and cons. Below are some of the biggest differences between them:
Five English Books to Recommend to Your Students
24 Oct 2019 | Theo
While I'd be the first person to recommend all the Harry Potter books, I'm pretty sure most people aren't as much of a Potterhead as myself. Instead, below are listed the best books I have read/remember reading at various ages and their recommended ages. Some students may be at stages that differ from the recommended reading level, so it's best to suggest off of what you know.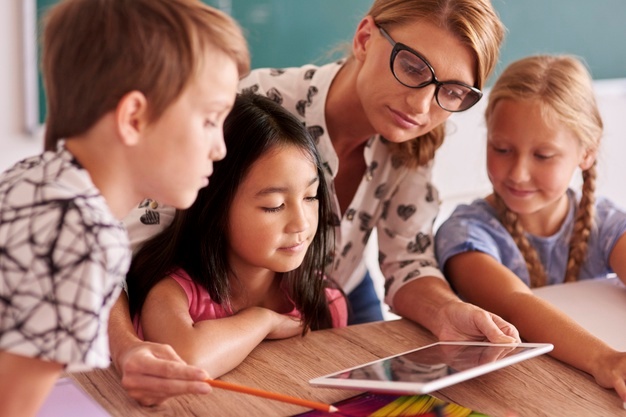 3 Tips for Increasing Student Participation in an ESL Classroom
31 May 2019 | Veronica
1. Make sure your warmer is just that – a warmer. The English level required should already be completely familiar to students, easy to understand, and easy to play. Set the tone for the lesson from the minute you walk in with an engaging & communicative warm up. Too often teachers make the mistake of setting a task that is too difficult to start off!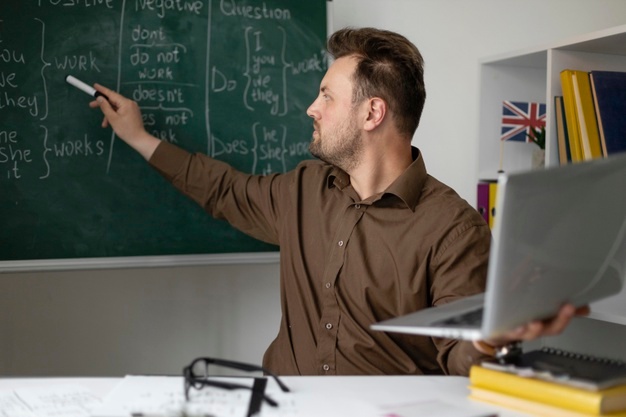 31 May 2019 | Veronica
As a new EFL teacher, one of the hardest parts of lesson planning is knowing where to start. Read on for some suggested guidelines to help you know how to write a lesson plan that is engaging, active, and educational!
Why Hong Kong? Comparing Teaching in Hong Kong to Other Places Around The Region
30 Apr 2019 | ESLteachers
Teaching English in Asia is a popular choice for many ESL teachers as the region presents various opportunities for gaining international teaching experience. However, while each country has its own unique culture and education system, there are key differences between teaching in Hong Kong and other places in the region.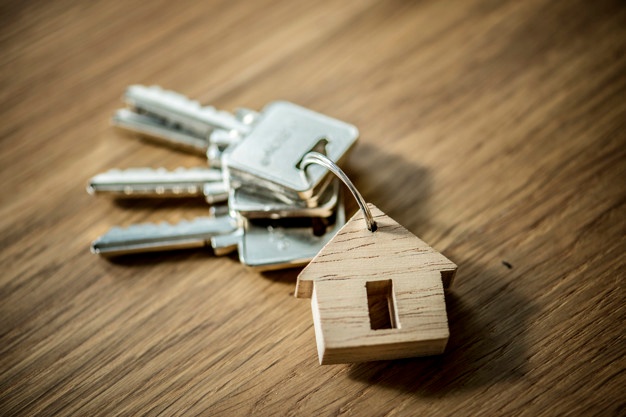 Housing In Hong Kong: Everything You Need to Know
12 Mar 2019 | Veronica
Hong Kong's real estate is famous for being some of the most expensive globally. So how do English teachers make it work? Read on for ESLteachers' recommended steps for finding your home in the city, as well as answers to the most common questions for finding accommodation in Hong Kong!
Step-By-Step Guide: How to Complete an Employment Visa Extension
14 Dec 2018 | Veronica
This guide explains the procedures for a working (employment) visa extension with the same sponsor. Please refer to the Immigration Department website for detailed information or other applications.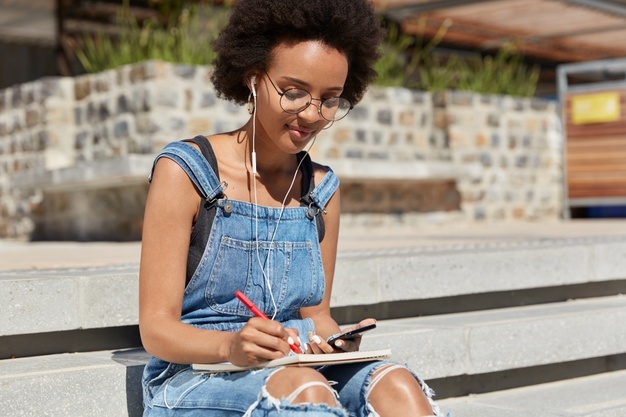 Learning Cantonese Part 3: Useful Apps and Resources for Learning and Practicing Cantonese
2 Nov 2018 | Veronica
If you haven't yet, check out Part 1: 8 Reasons Why You Should Learn Cantonese and Part 2: Where to Learn Cantonese in Hong Kong! Here are some Cantonese-specific tips, apps, and resources to help you learn Cantonese! For general language learning suggestions, I recommend you check out these common mistakes language learners make and how to fix them.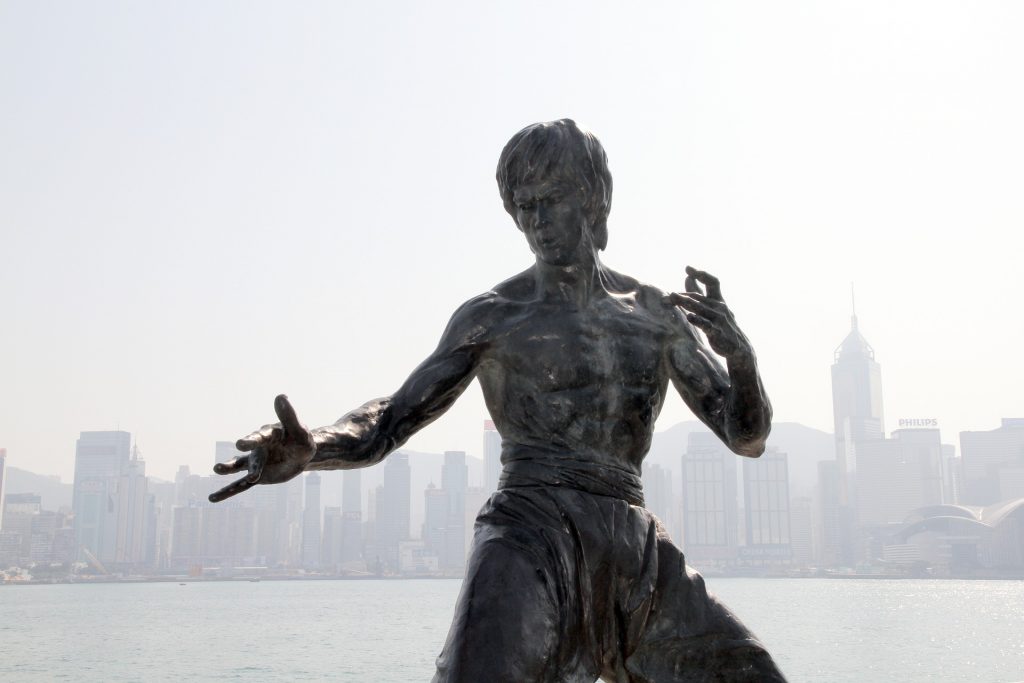 Learning Cantonese Part 2: Where to Learn Cantonese in Hong Kong
1 Nov 2018 | Veronica
Aren't sure yet that you should learn Cantonese? Check out part 1 on 8 Reasons Why You Should Learn Cantonese! Fast, Good, Cheap. Pick two. When it comes to Cantonese classes in Hong Kong, you'll end up compromising on something. I've written this guide based on personal experience and reviews from colleagues with the goal of helping you find the school that best matches your needs.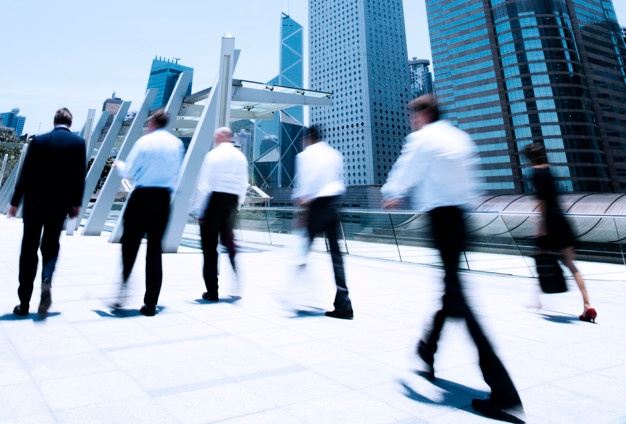 Learning Cantonese Part 1: 8 Reasons Why You Should Learn Cantonese!
31 Oct 2018 | Veronica
Thinking about studying Cantonese? Check out these 8 reasons why you should learn Cantonese.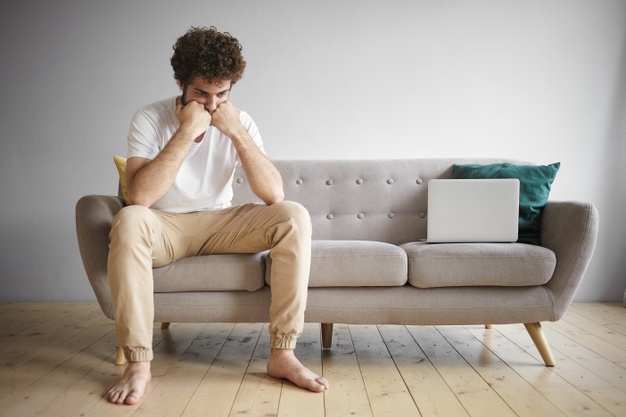 How to Deal with Culture Shock
17 Sep 2018 | Veronica
You've been in Hong Kong a few days, weeks, or months, you post online about this amazing adventure you're on, and in so many ways it's all the excitement you imagined. And then there are moments that you (perhaps inexplicably) feel disoriented, detached, depressed, isolated.
How to Eat at a Wet Market Cooked Food Center
12 Sep 2018 | Veronica
They're loud, they're chaotic, and potentially very overwhelming (especially if you have bad memories of your high school cafeteria). They're also very cheap, very fast, and usually delicious!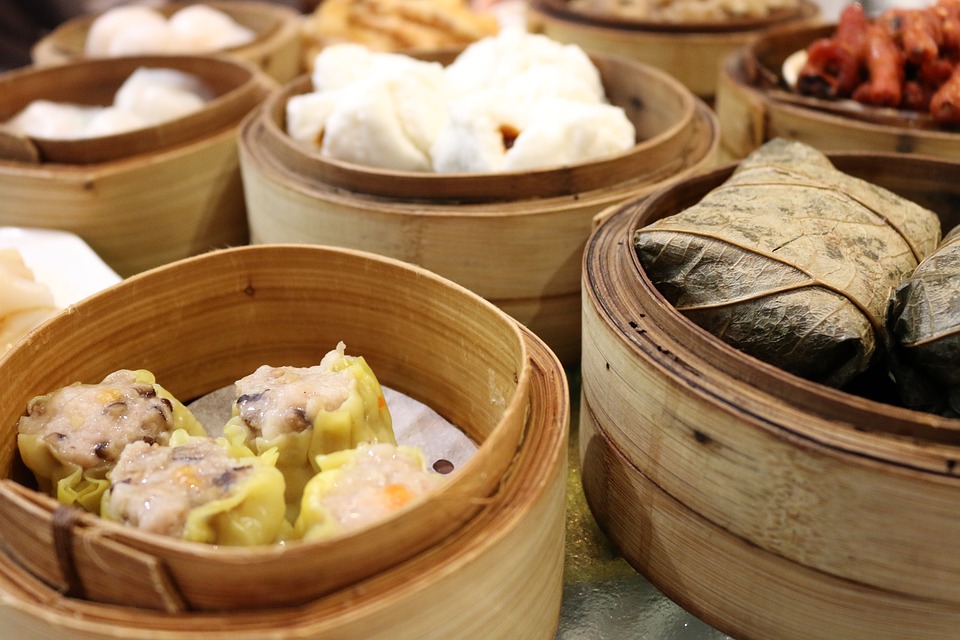 5 Must-Try Foods in Hong Kong
6 Sep 2018 | Veronica
This article has been years in the making. I personally have done the very hard work of eating countless delicious meals to bring you this list. I have done that, for you, new-arrivals-in-Hong Kong (and you, been-in-Hong Kong-for years-but-never-leave-the-island)! You're welcome in advance.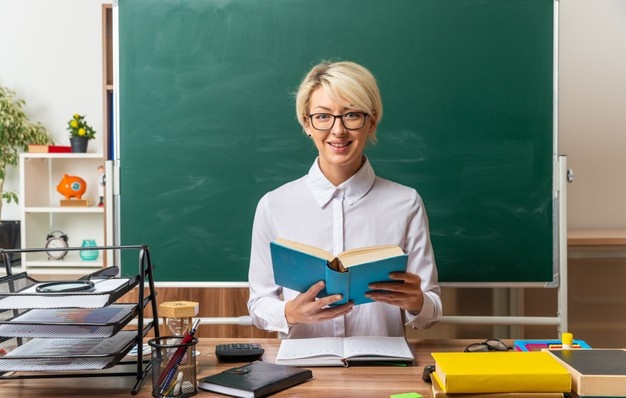 The First Day of School – Confessions from an English Teacher
6 Sep 2018 | Veronica
Who's heard that being an English teacher in Asia is easy? Lots of holidays, often only minimal experience needed, being with cute kids all day. Should be a breeze, right? Now picture answering the phone the day before you're meant to start work because another school needs a cover teacher that day and your agency is wondering if you can do it.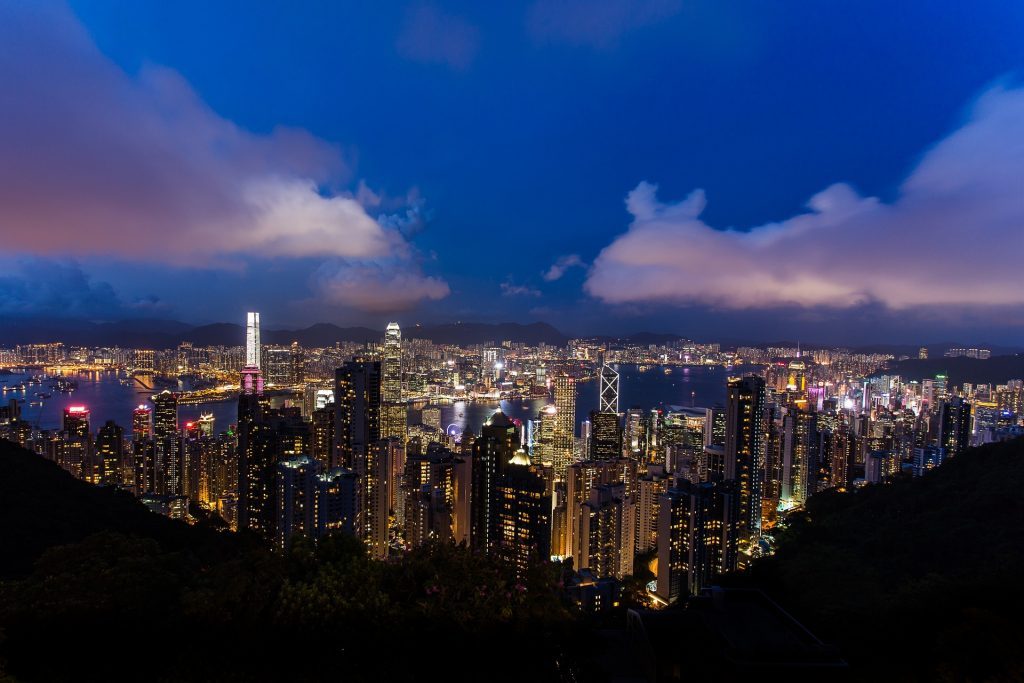 6 Reasons To Teach English In Hong Kong
6 Sep 2018 | Veronica
1. East Meets West – If you're considering Asia for the first time, or if you're a bit intimidated about culture shock, Hong Kong is the perfect place to live. Walk around neighbourhoods like Sheung Wan to see exactly how East meets West here as you pass a western coffee shop followed by a traditional Chinese medicine store side by side, hearing French, English, Mandarin, and Cantonese as you go…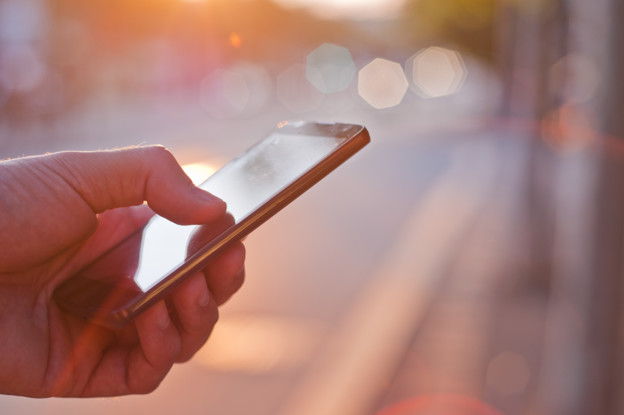 4 Must-Have Apps for Life in Hong Kong
29 Aug 2018 | Veronica
Delete those photos from 3 years ago, get rid of that ex's phone number that is just bad news in your phone anyways, do whatever you need to make space for these 4 apps to get you through daily life in Hong Kong …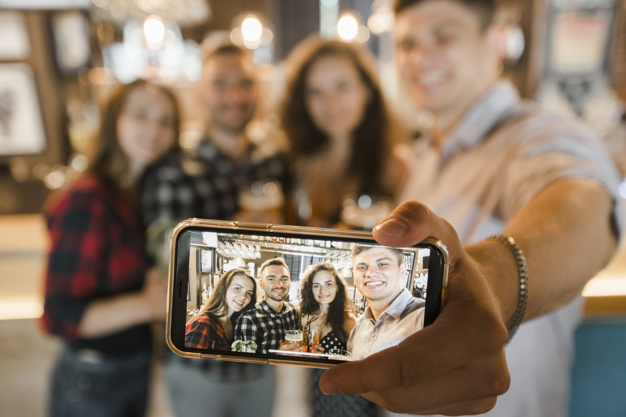 How to Find Your Tribe in Hong Kong
29 Aug 2018 | Veronica
Hong Kong is a very transient city and as a result the expat community is very welcoming. It's normal to be invited to tag along to a birthday party, going away party, or junk party of people you've never met. You can easily find other new arrivals to the city – as lost and as keen to explore as you are.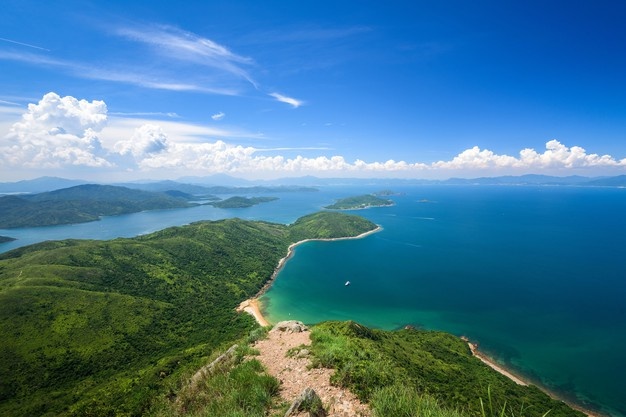 5 Unexpectedly Awesome Things About Hong Kong
20 Aug 2018 | Veronica
After moving to Hong Kong on a whim, I knew very little about what to expect from the city. Two and a half years later, these are 5 of the unexpectedly awesome things about Hong Kong that I love the most. Enjoy!