10 Oct 2022 | ESLteachers
Hong Kong is one of the most vibrant and exciting cities in the world. With its stunning skyline, bustling streets, and mouth-watering food scene, it's no wonder that this city is a popular destination for travellers and expats alike. But what makes Hong Kong truly special is its world-class quality of life. In this blog post, we will explore some of the reasons why Hong Kong is an excellent place to call home.
One of the most attractive aspects of living in Hong Kong is its efficient public transportation system. With the MTR (Mass Transit Railway) subway system, buses, trams, and ferries, getting around the city is quick and easy. The MTR, in particular, is known for its punctuality, cleanliness, and affordability. It is also well-connected to all corners of the city, making it a breeze to explore the different neighbourhoods and attractions. Plus, with its air-conditioned cars, it is the perfect way to beat the sweltering Hong Kong heat.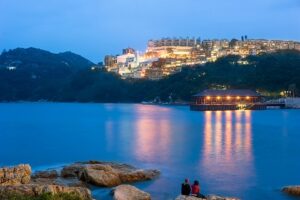 Another benefit of living in Hong Kong is the abundance of green spaces and outdoor activities. Despite being a concrete jungle, Hong Kong has numerous parks, beaches, and hiking trails that allow residents to escape the hustle and bustle of the city. Some of the most popular outdoor destinations include Victoria Peak, the Dragon's Back Trail, and the Stanley waterfront promenade. Even the city's skyscrapers offer breathtaking views of the surrounding mountains and sea.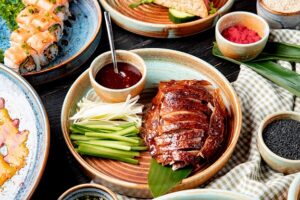 When it comes to food, Hong Kong is a foodie's paradise. From Michelin-starred restaurants to street food stalls, there is no shortage of delicious and affordable eats in this city. Some of the must-try dishes include dim sum, barbecue pork, egg waffles, and pineapple buns. And with new restaurants and food trends popping up all the time, there is always something new to discover.
Finally, Hong Kong is known for its high standard of living. The city has a robust healthcare system, with both public and private options available. Education is also a priority, with a range of international and local schools to choose from. And with its low crime rate, excellent infrastructure, and efficient government services, Hong Kong is a safe and secure place to call home.
Hong Kong is a world-class place to live for a myriad of reasons and it remains a unique and exciting destination that is well worth considering for anyone looking to relocate.