16 May 2022 | ESLteachers
Hong Kong is a city that has long captured the imaginations of travellers and adventurers from around the world. Known for its breathtaking skyline, delicious cuisine, and unique blend of Eastern and Western cultures, Hong Kong is a destination that truly has something for everyone. In this post, we'll be taking a closer look at the top 10 things to see and do in Hong Kong, so get ready to discover the very best of this amazing city.
1. Take in the view from Victoria Peak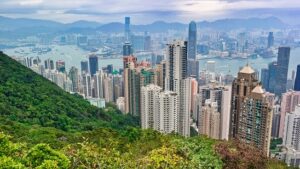 One of the most iconic attractions in Hong Kong, Victoria Peak is a must-visit for any first-time visitor. Offering stunning views of the city's skyline and harbour, this mountaintop destination is best accessed by the Peak Tram, a funicular railway that takes you on a thrilling ride to the top.
2. Explore the temples and markets of Kowloon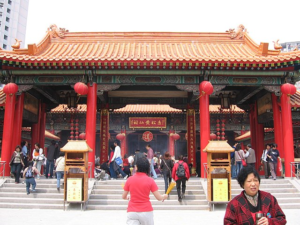 Kowloon is a vibrant part of Hong Kong that's well worth exploring, particularly if you're interested in Hong Kong's rich cultural heritage. Here you'll find a wealth of temples, including the Wong Tai Sin Temple and the Tin Hau Temple, as well as bustling street markets like the Temple Street Night Market and the Ladies' Market of Mong Kok
3. Experience the excitement of Hong Kong Disneyland
If you love theme parks or just love Disney, Hong Kong Disneyland is an absolute must-visit. Here you'll find a range of rides and attractions inspired by your favourite Disney characters, as well as plenty of delicious food and souvenir shops.
4. Take a stroll along the Tsim Sha Tsui Promenade
Located on the southern edge of Kowloon, the Tsim Sha Tsui Promenade is a beautiful waterfront area that's perfect for an evening stroll. From here you'll have stunning views of Victoria Harbour, arguably the world's most impressive skyline and you'll also be able to catch the Symphony of Lights, a nightly light and sound show that's not to be missed.
5. Visit the Big Buddha on Lantau Island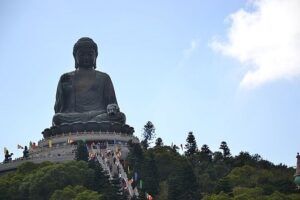 Located on Lantau Island, the Big Buddha is one of Hong Kong's most impressive landmarks. At 34 metres tall, this bronze statue is one of the largest of its kind in the world, and is well worth the journey out to Lantau Island.
6. Go shopping in Causeway Bay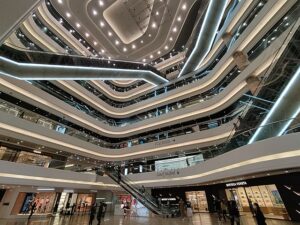 Causeway Bay is one of Hong Kong's premier shopping districts, and is home to a range of high-end boutiques and luxury shopping malls. If you're looking to indulge in a little retail therapy, this is the place to be.
7. Get lost in the streets of Central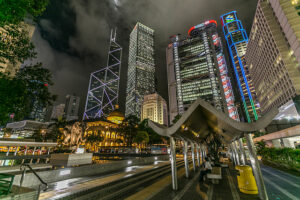 Central is the heart of Hong Kong's financial district, and is a great place to explore if you're interested in architecture and history. From the stunning colonial-era buildings or the towering skyscrapers to the vibrant street markets, there's always something to see and do in this bustling part of the city.
8. Try the local cuisine
No trip to Hong Kong would be complete without sampling the local cuisine, which is renowned for its unique blend of Chinese and Western flavours. From dim sum to egg tarts, there's something to suit every taste, and the city is home to countless world-class restaurants and street food stalls.
9. Take a day trip to Macau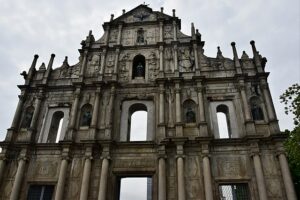 Just a short ferry ride from Hong Kong, Macau is a former Portuguese colony that's now a special administrative region of China. Here you'll find a range of attractions, including the famous casinos and the Ruins of St. Paul's, a UNESCO World Heritage Site. Macau is well worth a day trip or short weekend.
10. Relax on the beaches of Repulse Bay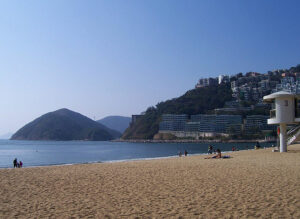 Finally, if you're looking for a little rest and relaxation, head to Repulse Bay, one of Hong Kong's most beautiful beaches. Here you can sunbathe, swim, or simply enjoy the stunning scenery and peaceful atmosphere.
As you can see, there's something for everyone in this truly world class city. Whether you're a fan of skyscrapers, beaches or markets or all three, Hong Kong is the place for you.