4 Feb 2022 | ESLteachers
One of the great things about moving to a new country is experiencing all of the new things that place has to offer. But there's one thing that can be a barrier to truly engaging with the culture—language. Cantonese is arguably one of the most difficult languages to learn, especially for English speakers. We often hear stories about expats who, even after years of living in Hong Kong, still struggle to order food in a 'cha chaan teng'! Like learning any language, immersing yourself in it and surrounding yourself with native speakers is the key to success. In a place like Hong Kong, however, you might struggle to find someone to help you practise as so many people are fluent in English. If you find yourself in this situation, there's always one place you can turn to—the internet! There are many content creators out there who make immersing yourself in the language something you can do from the comfort of your own home. So, here's our suggestion of five Cantonese-speaking YouTubers you should watch.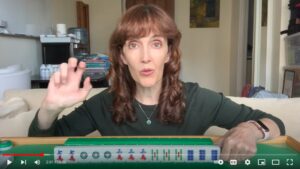 If you're looking for someone who's 'been there, done that' with learning Cantonese, then you're definitely going to want to check out Cantonese Corner. Cantonese Corner started as a way for channel host, Sue Marguerite, to help some of her friends (and now you) learn Cantonese. With detailed instructional videos, these bite-sized pieces of content are perfect if you want an in-depth guide to vocabulary, tone drills and more!
Learn Cantonese with CantoneseClass101.com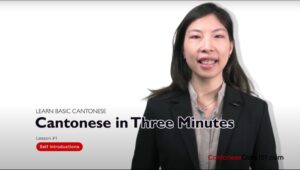 When you search 'learn Cantonese' on YouTube, this channel is the first to pop up. So, there must be something good about it, right?
The contents on this channel are similar to what you may find in a textbook, except they're all online and presented in a video format. This is where you'll find structured and thematic online lessons that teach you basic Cantonese vocabulary and common phrases.
We probably wouldn't say it's the most entertaining channel out there. But if you're a beginner, it's worth having a look!
If you like food and Cantonese you might want to turn to Mama Cheung. There's just one caveat to this one, Mama Cheung is very much a cooking channel, not a Cantonese learning channel. However, you'll be happy to learn the videos are accompanied by both Chinese and English subtitles. Not only that, but the host speaks at such an easy-to-follow pace that you'll be able to brush up on your cooking and Cantonese skills all at once.
If you're a Cantonese learner and a fan of homestyle Chinese cuisine, why not kill two birds with one stone and check this channel out!
If you're looking for a channel that balances both study and fun, then Brittany Chan might be the way for you. As a Cantonese-speaking YouTuber born and raised in Canada, Brittany Chan has a unique view on Cantonese learning, balanced by her love of international cultures and, of course, food. You might find it useful to watch her videos talking about her experiences of being one of the few Cantonese speakers in her area. Or, if you're looking for something a bit more academic, we'd recommend her Beginner Cantonese Jyutping playlist.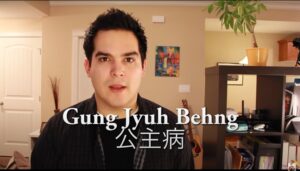 Last, but certainly not least, is Carlos Douh. Previously a TEFL teacher for our recruitment partner, Eureka Language Services, Carlos went on to start his own YouTube channel where he made videos including funny skits, blogs and Cantonese slang.
Though his channel might not have been updated in 6 years, there's plenty of content on there that's worth checking out.